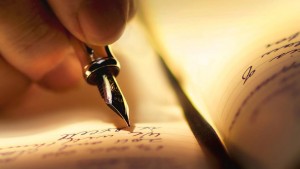 Grace means "free" and so one of the reasons I have named this the "Grace Commentary" is because I strive to make them available for free. It is the Grace Commentary because it is the Free Commentary. It is free for all to read online at GraceCommentary.com, and when each book is finished, I send a free digital copy to everyone who is on my email list.
But I did not just seek to write a free commentary. I wanted to fill a perceived void within the commentaries that are available. Some commentaries are so academic, they are almost unreadable, and are helpful only to those with advanced seminary degrees. Others, however, do very little digging into the text, and are only one step removed from a daily devotional. Then there are commentaries that focus extensively on referencing the Greek and Hebrew, while others don't refer to these languages at all.
I wanted to write a commentary that dug deep into the text, dealing with nearly every word and phrase in its context and referencing the Greek and Hebrew where necessary, but do all this in a way that is readable and understandable to the average person. I seek to bring Scripture to life in such a way that the mind and the heart of the reader race together in excitement with the implications of what is being learned. Toward this end, I include as much historical and cultural background information as I can, since this, I believe, is really what helps shed light on Scripture and brings it to life for us today.
I also have tried to consider most of the major streams of theology and Bible interpretation that exist. Many commentaries focus only one tradition of interpretation, and neglect or ignore the others. To the best of my ability, I have tried to consider all. I research the views of Arminians and Calvinists, Catholics and Protestants, Baptists and Pentecostals. I even read Jewish scholars for their input on the Hebrew Scriptures.
However, I would be dishonest if I did admit to a theological position I am intent on reinforcing, though I do not think my position has a name. Maybe I could self-declare myself a "hodge-podgian" because I do not fit within any one theological system, but have adopted hodge-podge approach to theology. Though I attended a Dispensational Bible College (Moody Bible Institute) and Seminary (Dallas Theological Seminary) and believe I received a good education at these schools, I have modified or rejected most of what I was taught. I deeply agree with much of what N. T. Wright has written about Scripture, Jesus, and the Kingdom of God, and though I adopted a view of the church that is unrecognizable to most, I have found a kindred spirit in Kierkegaard. C. S. Lewis influenced me in more ways than I know, even though he did not view himself as a Bible scholar, and I believe in shockingly outrageous grace as might be found in the writings of both Robert Farrar Capon and Zane Hodges, though neither man would like to be associated with the other.
Some people might say that there is no way I can hold these disparate perspectives together in a coherent fashion. In response, all I can say is, "We will see… We will see."
And that, ultimately, is one of the reasons I am writing the Grace Commentary. I am one of those individuals who does not write to declare what they know, but who writes to learn what they think. Writing, for me, is not so much to teach, but to learn.
This is another reason I am writing it online. I want to learn from you. What I have posted online is a work in progress. It is what I believed about Scripture at the time I wrote it, but over time and as I learn more, some of it will undoubtedly be modified or updated. If I left something out, or if there is a glaring hole in my research or reasoning, I hope you bring it to my attention so that we can sharpen each other's thinking about Scripture and learn from each other, so that we can all come to the unity of the faith.
---