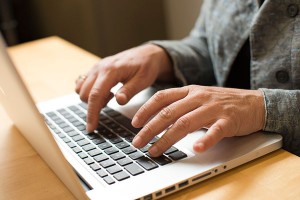 There are so many benefits to "publishing" a commentary online rather than in print format. Below are a few (feel free to add more in the comments):
1. It's expandable. As I come across new information, rather than think "I wish I had put that in the print version!", I can simply add it!
2. It's editable. Most everything on this site is "written in pencil." If I later change my views on a particular passage (either through further study of my own, or in light of the comments that are made in the forum), I can easily go change what I have written.
3. It's free for you! Just like grace, this commentary is free. You don't have to go buy expensive books, or use up shelf space on your bookshelves.
4. It allows feedback. Ever wish you could ask a writer for further clarification or elaboration? Now you can.
5. It allows discussion. Now you can talk about the passages with others online, for the free exchange of ideas and viewpoints. Alternately, feel free to print some pages for family devotions or small group Bible studies.
6. It is worldwide. Wherever there is internet connection, people can study and learn along with the rest of us!
---