One reason I am writing this Grace Commentary is to feel out and flesh out a new approach to God that I have been mulling over in my head.
---
Is God a Sum of His Attributes?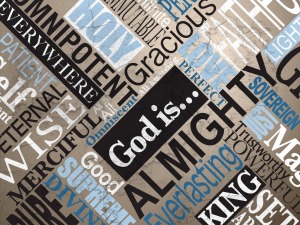 Probably the primary area of theology that has changed in the past few years is my view of God. I used to think of God as the sum total of His attributes, and depending on what point in theology I was trying to make, I would focus on one attribute or another. If you look in most theology books, this is how God is viewed. The sections on "Theology Proper" are often little more than a cataloged list of God's characteristics and attributes. The one God is then a sum of all His attributes.
I also had a hierarchy of attributes to God, which helped shape my understanding of Scripture.
For example, when I was a hyper-Calvinist, I viewed the Sovereignty of God as His primary attribute. It was at the top of the list. However, about twelve years ago, I began to move away from Calvinism by seeing that IF Scripture lists one attribute of God as primary, it would be the holiness of God (cf. Isa 6:3; Rev 4:8).
Wholly Holy
Transitioning from viewing holiness as God's primary attribute rather than sovereignty caused a seismic shift in my theology. If God's primary attribute is sovereignty, then God can do whatever He wants, and it is okay for Him to do it, even though it may appear sinful to us. You will often hear Calvinists say that God causes things like rape and murder, but He is not the author of such things.